Learn about Sano Hospital for Animals – a Conifer CO, Veterinarian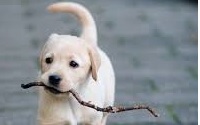 The veterinarians  and staff at Sano Hospital for Animals strive to provide compassionate, caring and knowledgeable pet health and wellness services to assist your dog or cat live a longer, happier and healthier life. We strive to provide top-notch customer service and are proud of our great online customer reviews and AAHA Accreditation. From annual physical exams and vaccinations to emergency pet services, our full-service clinic is here for all your veterinary needs. Conveniently located on HWY 285 in Conifer, we are easily accessible from Bailey, Evergreen, Aspen Park  and Pine.
Come visit our modern vet hospital and meet our team of experienced veterinarians and staff — we handle everything from annual exams and vaccinations to nutritional counseling, wellness plans, acupuncture and other integrative medicine.
Why Choose Sano Hospital for Animals as your Local Veterinarian?
We think we're the best veterinary hospital in the Conifer and Evergreen, CO area, but don't take our word for it — we have great customer reviews on Facebook, Google and Yelp, and are proud of our awards and accreditation.
Feel free to contact our office if you have any questions about our veterinarians, staff or services. We are a full-service veterinary clinic that focuses on providing quality care for your dog or cat.
---
Contact Sano Hospital for Animals
We're open 7-days per week to handle all of your veterinary needs. Give us a call at 303-670-3959.